Go down to the Potter's House,
and there I will give you my message.
JEREMIAH 18:2

Connecting People to Jesus and One Another
View our latest service, or play & pause to select any of our previous sermons.
Our People
We are a fellowship of believers who love the Lord,
gathering together for Biblical preaching, authentic worship, and faithful prayer.
Welcome to the Potter's House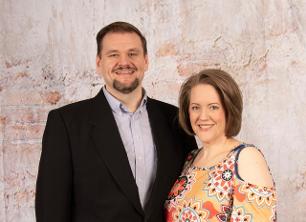 We're glad you're here. We want you to know The Potter's House is a place where it's okay to not be okay. It's a place where you can be accepted as you are, experience radical grace, and heal from your past hurts.
We present the basic, enduring Biblical standards and principles that people of all backgrounds can base their lives upon, and use to embrace a new life in Christ. At The Potter's House, you belong and can become all that God wants you to be.
Looking for a church home?
If you aren't connected with a local church, or are new to the area and are looking for a church home, we invite you to worship with us at
The Potter's House.
What to expect
We gather to worship our Redeemer, our Restorer, our Savior Jesus. The Potter's House believes that church should be engaging and fun. We strive to eliminate the barriers of boredom, unfriendliness and fear that keep people from experiencing a relationship with Jesus Christ. You will enjoy great Praise and Worship Music, Gospel favorites and reverent worship. Come early for donuts and coffee. Come experience a casual and relaxed atmosphere with innovative messages and presentations.
© Copyright Potter's House Baptist Worship Center